If you are currently living on-campus and are planning or considering moving off-campus next year (academic year 2020-2021), Off-Campus Student Services has loads of helpful information.  Come to one of our off-campus housing presentations scheduled for fall semester and learn about rentals in Boone, resources for finding housing, how to choose a place that is right for you, what to look for and what to ask, and important things to know about leases.
Permanent link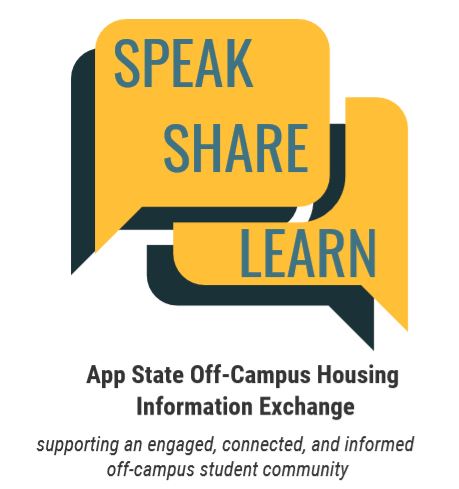 The Off-Campus Housing Information Exchange allows students to share information about their off-campus rental experiences with other students.  Step one:  Input from current off-campus students.  Take the three minute survey about your experience living off-campus.  You will be asked to sign in using your App State user name and password; this is to ensure that all survey responses come from current App State students.  Step two:  Off-Campus Student Services will publish the results of the survey on this website and on our social media sites (Facebook and Instagram).  Updated survey data will be published regularly.  The more input we receive from students, the more valuable the information exchange will be!  So, fill out the survey, and spread the word! 
Permanent link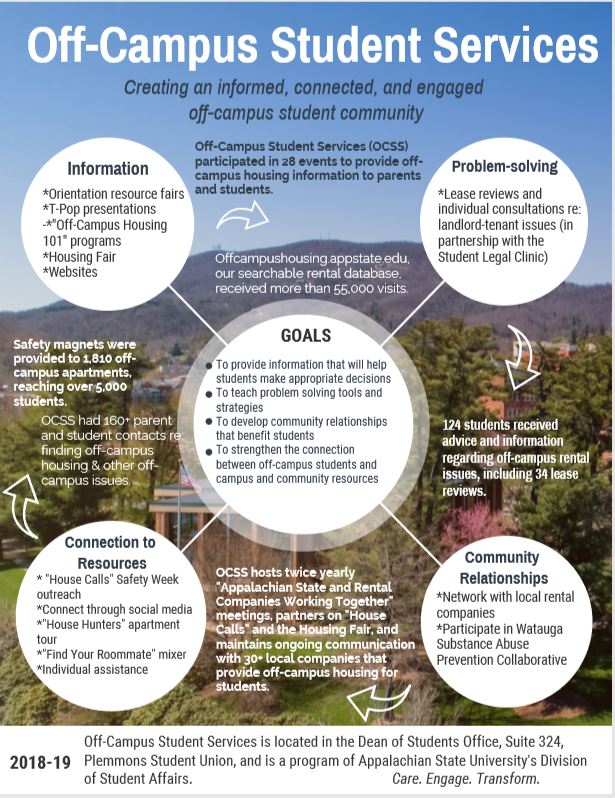 Off-Campus Student Services is engaged in lots of different activities all year long, and we are always looking for new ways to connect with and assist off-campus students.  Here are some of the things we were involved in during 2018-19: 
Permanent link

Are you subletting your apartment for the summer? If so, here are some important tips:
What's a subletter?  A subletter is a substitute tenant who lives in your apartment (or rental house) and pays your share of the rent for a period of time when you're not living there. Most leases allow subletting, but usually require notification and approval by the landlord. Check your lease and talk to your landlord before arranging a summer sublet! Sometimes, the other tenants in the apartment must also approve the subletter before the landlord will allow that person to move in.
Permanent link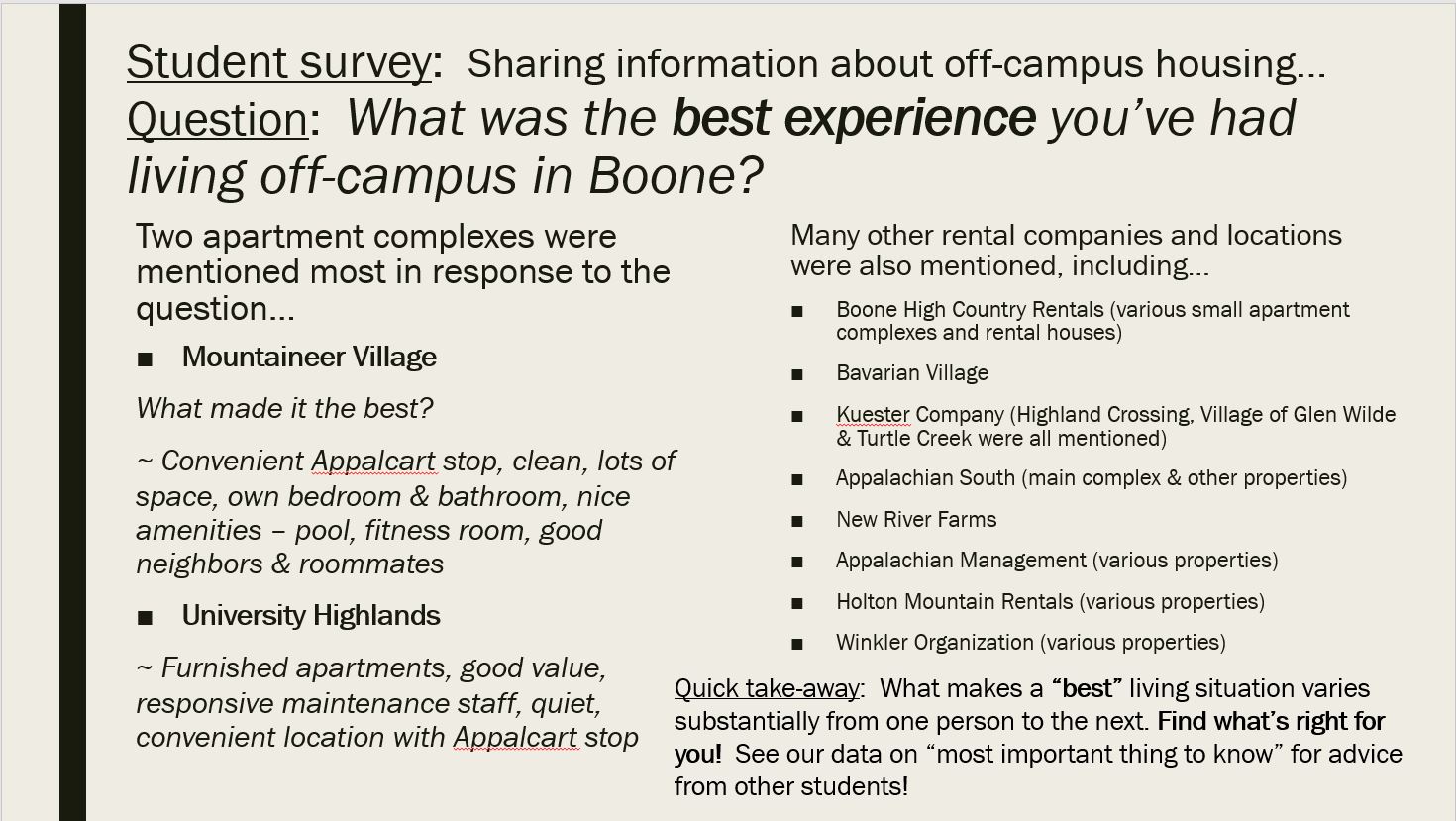 Ten days ago, Off-Campus Student Services launched a small scale survey about off-campus housing.  We asked two questions: 1) What was the best experience you've had living off-campus, and 2) What's the most important thing for students to be aware of when choosing an off-campus rental?  The survey was distributed through our website and via Facebook.  We received over 150 responses, of which approximately 100 were complete and could be counted.  What we learned (about our survey tool, participation rates, and the method of distributing the survey) will inform the development of a comprehensive off-campus housing information exchange resource for students.  Look for a roll-out in early Fall 2019.  In the meantime, check out the "best places" and "most important advice" results from our mini-survey:  
Permanent link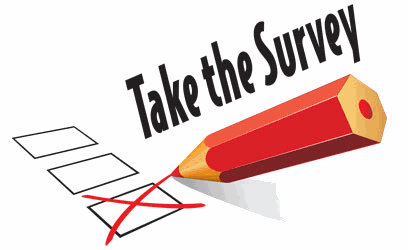 We're experimenting with ways to collect information about off-campus living that can be shared with other students.  If you're currently living off-campus, please complete the short survey about your BEST off-campus living experience: OFF-CAMPUS HOUSING SURVEY #1. This initial survey is a preliminary step as we determine student engagement and the best instrument (survey method, etc) for collecting and publishing data.  We'll report the results -- and plans for moving forward with a more comprehensive information-sharing method for off-campus housing -- within the next two weeks. Check back here -- and on the Off-Campus Student Services Facebook page -- for updates.  Join us in creating a connected, engaged, and informed off-campus student community!
Permanent link
Read more stories
Contact Us
Plemmons Student Union
298 Locust Street
Boone, NC 28608
Off Campus Housing and Roommate Search
Disclaimer
Please read our disclaimer concerning property information.