Two more Off-Campus Housing 101 Programs Scheduled for January 2019!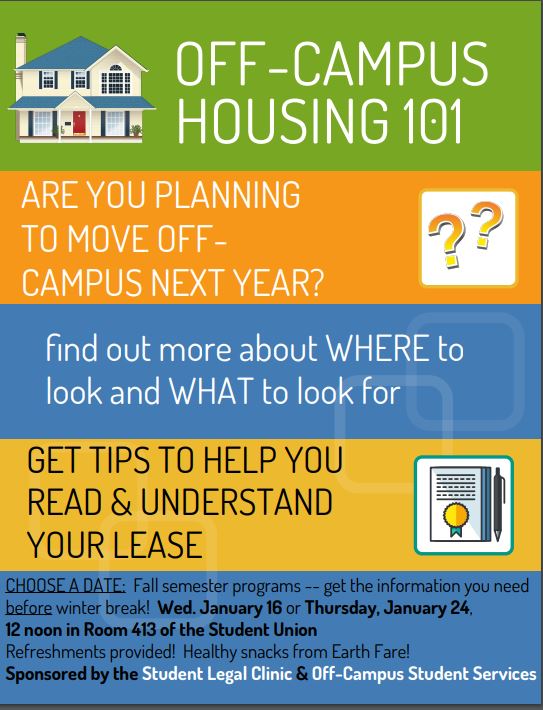 If you were not able to attend Off-Campus Housing 101 during the fall semester, you will have two more chances to get this important information about off-campus housing after winter break.
Off-Campus Housing 101 presentations will be held at noon on January 16 and January 24 in Room 413 (Linn Cove) of the Student Union.
Take 45 minutes to learn more about off-campus housing options for students here in Boone. This program is designed to provide a foundation of knowledge that will help App State students secure housing for 2019-20 that matches their needs and preferences.